Page-turn animation graphic of Charleston Battery
located in historic Charleston, South Carolina USA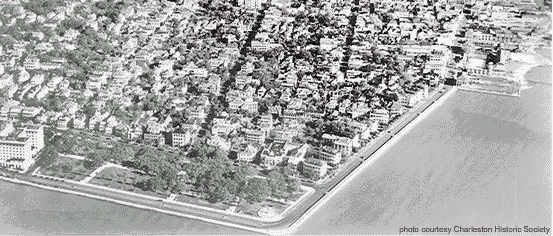 Due to the immense world-wide popularity and historic significance of the City of Charleston, SC itself, the above page turning animation should prove impressive to almost everybody who sees it. People will naturally be curious about how it was made, so this page has been created for just that purpose.
Please, do NOT link directly to animation itself or the images below!
If you enjoyed our virtual tour and want to share it with others, please just send them a link. If you have a web site or blog and want to add a link to this site, see our Tour Link Page for help to make it easier! This will allow LOTS more people to see ALL of what we offer. Thank you for your cooperation!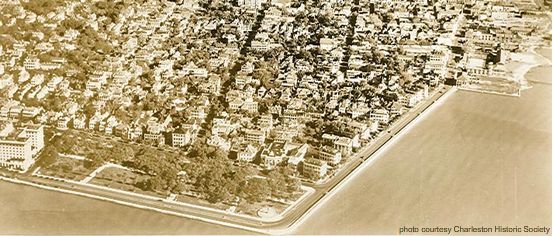 Original photo from the Charleston Historic Society - 24-bit JPG file with 16.7 Million colors.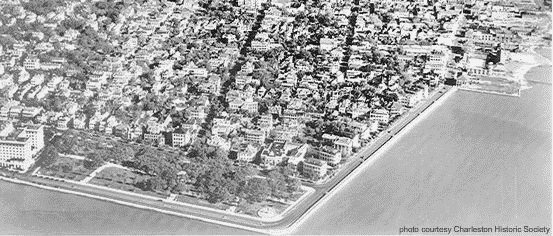 Charleston Historic Society photo I've converted to a greyscale 4-bit (16 color) GIF image.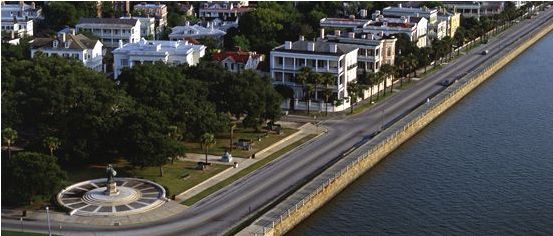 Color photo of Charleston Battery - 24-bit JPG with 16.7M colors (photographer unknown).

The animation was created using Animation Shop v3.04 by Jasc Software. This was part of a Paint Shop Pro 10th Anniversary package, bundled with Paint Shop Pro v7.04. Jasc Software was later acquired by Corel. Much to Corel's dismay I'm sure, some people still claim this old version is better that ANY of the later versions! Interestingly, when this version came out, people were still surfing the web with 14.4K modems! The program only calculates image download speeds for 14.4K, 28.8K, 56K and ISDN (Integrated Services Digital Network - TWO 64K Data Channels = 128K Max!). Broadband, as we know it today, was quite rare - usually only available at colleges or universities. As a rule, graphics optimized to load very fast never go out of style!
To learn more about the Quicktime Virtual Reality (QTVR) movies on this site, visit the web site of NC Photographer Cramer Gallimore. He took 16 full-size photos and seamlessly stitched them together to create each one of these QTVR files. Compared to my animation, his work is truly amazing!



Sponsor: THE Carolina Yellow Pages!



History buffs: Visit Battle of Charleston in Revolutionary + Civil War!


Grand Strand SC Vacation Guide to the South Carolina Grand Strand!



|

|

|

|

|

|

|


Charleston Battery Tour | Charleston Battery 1 | Charleston Battery 2 | Charleston Battery 3 | Fort Sumter
Morris Island Lighthouse (Charleston Harbor 1) | Sullivans Island Lighthouse (Charleston Harbor 2) | Site Map
Copyright © 2002-2017 by Carolina Web Marketing. All Rights Reserved. Web hosting: Carolina Web Hosting